The Chargers played a home game against MHC opponent Morristown Yellowjackets Monday night. The Yellowjackets started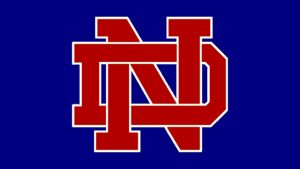 well, getting an 8-1 lead early in the first. However, the Chargers, spurred on by point guard Hayden Ramsey, who had 5 points in the first, cut into the lead, going into the second down 10-8. The Chargers came together defensively in the second, forcing multiple turnovers and capitalizing on a few of them to take a 16-12 lead into the half. In the third quarter, the Chargers had a hard time finding the basket from close range, only scoring 6 points, but held the Yellowjackets to 8, making it a 2-point contest going into the third, with a score of 22-20. The Chargers extended the lead in the 4th, and finished the game with their 6th win of the season and a 2-0 record over conference opponents.
The Chargers were led in scoring by Garrett Schwering, who had 10 points and 10 rebounds. Other contributors for the Chargers were Hayden Ramsey had 9 points and 2 assists, Hudson Herbert had 6 points and 2 rebounds, Mason Kunz had 5 points and 4 rebounds, and Scott Morford had 4 points and 3 rebounds.
The Chargers play another home game on Tuesday vs. the Hauser Jets at 6:00 pm.
Submitted by the school's athletic department.