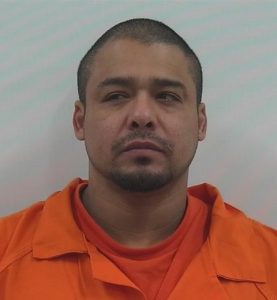 Greensburg, IN — Eric Cisneros was recently sentenced to 10 years in prison by Judge Matthew Bailey in Decatur Superior Court after pleading guilty to Unlawful Possession of a Firearm by a Serious Violent Felon (Level 4 felony) and admitting to Being a Habitual Offender.
Court documents indicate Cisneros has a lengthy criminal history that includes seven convictions in Hancock County, one in Henry County, and one prior conviction in Decatur County.
These include Theft, Residential Entry, Domestic Battery, multiple Invasions of Privacy, Resisting Law Enforcement, multiple possessions of Marijuana and Paraphernalia, Maintaining a Common Nuisance, and Operating While Intoxicated charges.
Decatur County Deputy Prosecuting Attorney Brian Clark represented the State in the case.
Prosecutors are recognizing several officers for their work in the case, including Greensburg Police Officers Mitch Tuttle and Austin Gross and Deputy Keith Lawson with the Decatur County Sheriff's Office.
"I am grateful to the teammates who worked together to bring about this result. A member of the public called in the bad acts, law enforcement took the report and did a thorough investigation, and Deputy Prosecutor Clark ensured that justice was ultimately served through a conviction and a just sentence rendered in a court of law," said Decatur County Prosecutor Nate Harter.