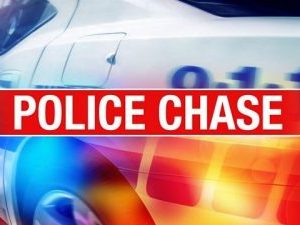 Lawrenceburg, IN — Several agencies had a hand in ending a police chase that began in Dearborn County Thursday morning and ended near Batesville.
It started around 10:20 am when Lawrenceburg Police Officers tried to stop a red pickup truck near US 50 and Tanners Creek Drive.
As the officers approached the stopped vehicle from both the driver and passenger sides, the driver took off and headed west on 50.
According to investigators, due to the sudden and reckless acceleration, both officers were nearly hit by the truck.
Police say at one point, the driver exited US 50 and drove down Railroad Avenue in Aurora, where he struck an unoccupied City of Aurora police cruiser.
The driver got back on 50 and headed west through Dillsboro before traveling north on State Road 129 in Ripley County.
Multiple agencies deployed stop sticks, which deflated the passenger-side rear tire.
The driver eventually stopped on Legion Road south of Batesville.
The name of the driver has not been released.
Investigators say additional information will be disclosed once formal charges are filed.
Lawrenceburg Police received assistance from the Dearborn County Sheriff's Office, the Aurora and Dillsboro police departments, Indiana State Police, the Ripley County Sheriff's Office, the Batesville Police Department, and Batesville EMS.