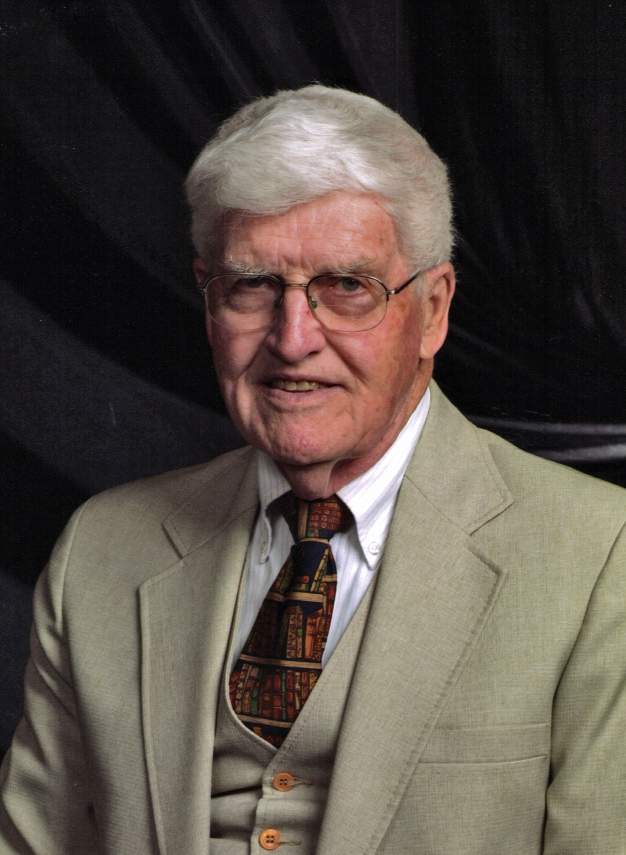 Donald L. Dunaway, age 88, of Brookville, Indiana died Monday, December 5, 2022 at his residence in Brookville.
Born October 14, 1934 in Raymond, Indiana he was the son of the late Dwight & Ruth (Johnson) Dunaway.  On September 4, 1955 he was united in marriage to the former Janice DeHoff, and she survives.
Don was a graduate of the former Springfield Township School in Franklin County, with the class of 1952, he then went on to graduate from Miami University in Oxford with Bachelor of Science degree in Education.  He then began a career that spanned over 40 years for the U.S. Government at the Feed Materials Production Center – National Lead Company of Ohio.
Don was a member of the Brookville United Methodist Church; the Harmony #11 F. & A.M. Masonic Lodge of Brookville; Franklin County Historical Society; and he was president of the Franklin County Cemetery Commission from 2001-2018.  He was also appointed to the Indiana Historical Society Membership Committee where he served until 2016.
He was an accomplished author, having written several books as well as numerous articles appearing in publications throughout the state, perhaps being best known for his preservation of the Ben Winans glass negative photo collection of over 2400 photo's of the town of Brookville and the people who resided here, in his book, The Photography of Ben Winans of Brookville, Indiana 1902 – 1926; he along with Julie Schlesselman collaborated on Franklin County, A Glimpse of the Past, which was printed by Whitewater Publications.
Besides Janice, his loving wife of over 67 years, survivors include three children, Karla (Ron) Klenke, Eric Dunaway, Joel Dunaway all of Brookville, Indiana; four grandchildren; 10 great-grandchildren; as well as a sister, Linda Schuck of Florida.
In addition to his parents he was preceded in death by a son, Matthew Dunaway who died in 1970.
Family & friends may visit from 4:00 until 7:00 P.M. on Thursday, December 8, 2022 at Phillips & Meyers Funeral Home, 1025 Franklin Avenue, Brookville.
Rev. Steve Rundel, pastor of the Brookville United Methodist Church will officiate the Funeral Services on Friday, December 9, 2022, 10:00 A.M. at the Brookville United Methodist Church, 150 East 8TH Street, Brookville.  Burial will follow in Maple Grove Cemetery in Brookville.
Memorial contributions may be directed to Dunaway Family Scholarship through the Franklin County Community Foundation or the Brookville Public Library Genealogy Department.  The staff of Phillips & Meyers Funeral Home are honored to serve the Dunaway family, to sign the online guest book or send personal condolences to the family please visit www.phillipsandmeyers.com.