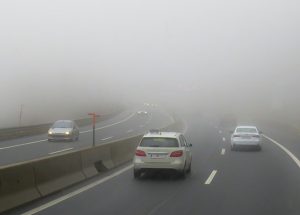 Southeastern IN — The area is under a Dense Fog Advisory until Noon.
The National Weather Service says visibility is reduced to a quarter mile or less in some places.
Forecasters say low visibility could cause hazardous driving conditions.
If you're driving, you should slow down, use low-beam headlights and leave plenty of distance between your vehicle and the one in front of you.