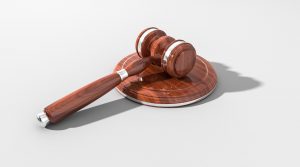 Indianapolis, IN — A second judge has blocked Indiana's abortion law from going into effect.
The court ruled that the bill passed by the General Assembly and signed into law in August violates Indiana's Religious Freedom Restoration Act.
The suit was filed on behalf of five women of different faiths.
Senate Bill 1 was initially blocked from taking effect in September when a judge said it violates the state Constitution.
The law would allow for abortions in cases of rape or incest up to the 10th week of pregnancy or in cases in which the mother's life is in jeopardy.
The Indiana Supreme Court is scheduled to take up the case in January.