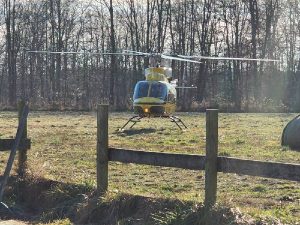 Ripley County, IN — At least one person was injured in an ATV accident Saturday afternoon on County Road 325 North near Osgood.
The unidentified victim was taken by helicopter to the hospital.
There's no word on their condition.
The Ripley County Sheriff's Office, the Osgood Fire Department, and Versailles Fire Rescue were among the responding agencies.