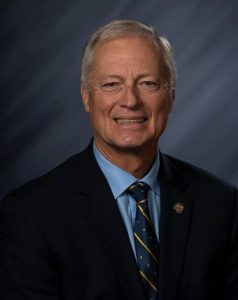 Statehouse — Local State Rep. Randy Frye has been reappointed to serve as chair of the House Veterans Affairs and Public Safety Committee.
"It's an honor to be reappointed to this critical committee, which examines and vets legislation related to public safety and helps address issues facing our Hoosier veterans," Frye said. "As a retired firefighter, many of these issues hit close to home, and I'll continue working on ways to support our men and women in uniform both past and present."
House standing committee appointments are made by the Indiana House Speaker biennially after the November election and are in effect for the duration of members' two-year terms.
"I'm excited about the talents and wide range of experience that our chairs will bring to their committees, and I look forward to working closely with each of them," said House Speaker Todd Huston (R-Fishers). "As we head into the budget session, we have many challenges and opportunities in front of us, and I'm confident in our team's abilities to vet and pass policies that put Hoosiers first."
House lawmakers are scheduled to convene at 1:30 pm on January 9 for the first day of the 2023 legislative session.
Hoosiers can visit
iga.in.gov
to find legislation, view calendars, and watch committee meetings and sessions.
State Rep. Randy Frye (R-Greensburg) represents House District 67, which includes portions of Decatur, Ripley, Jefferson, and Jennings counties.
(State Rep. Randy Frye press release)