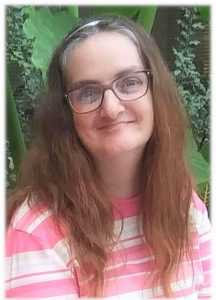 Nancy I. (Faulkner) Robinson, 51, of Brookville, Indiana passed away Friday, December 2, 2022 at IU Health Medical Center in Indianapolis. Nancy was born Tuesday, March 9, 1971 in Fort Meade, Maryland; daughter of Steven and Verna (Daulton) Faulkner. Nancy married the love of her life, Richard "Rick" Robinson, on June 16, 2000. Nancy enjoyed spending her time crocheting rugs, doing latch hook, jigsaw puzzles, reading, and watching soap operas. Nancy especially loved spending time with her family and her fur babies.
Nancy will be missed by her husband, Richard Robinson of Brookville, Indiana; sons Troy Smith of Peppertown, Indiana and Richard Smith of Batesville, Indiana; parents Steven (Vernita) Faulkner of Dillsboro, Indiana and Verna Daulton of Lawrenceburg, Indiana; brother Casey Faulkner of Alabama; sisters Patty (Steve) McKittrick of Moores Hill, Indiana, Jennifer Johnson of Florence, Kentucky, and Ashley (Michael) Cooper of Knifley, Kentucky, as well as many nieces and nephews.
Nancy was preceded in death by her maternal and paternal grandparents.
A private service will take place at a later date.
Memorials may be given in honor of Nancy to Special Olympics.
Laws-Carr-Moore Funeral home has been entrusted with arrangements, PO Box 243 Milan, IN, 47031, (812) 654-2141. Please visit our website at www.lawscarrmoore.com to share your condolences and memories of Nancy.