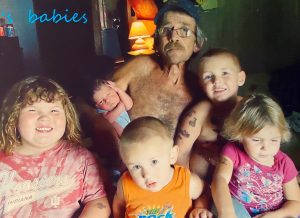 Timothy Dee Bennett, age 63 of Osgood passed away on Wednesday November 30.  He was born on September 15, 1959 the son of the late Jackie and Lois (Reed) Bennett in Portland, Indiana.
Tim had worked various jobs throughout the years.  He enjoyed the outdoors, spending hours fishing and hunting.  At home he liked to watch older TV shows such as Andy Griffith and Bonanza.
He is survived by wife Cheri, son Zachary Bennett, daughters Kimberly Bennett and Sarah Runkel, brothers Tony and Carl Bennett, and grandchildren; Kimberley, Chandlar, Bobbie, Robert, and Benjamin.  He was preceded in death by his parents and brother Tommy.
Private graveside burial will take place at Osgood Perseverance Cemetery.  Online condolences may be placed at Nealsfuneralhome.net