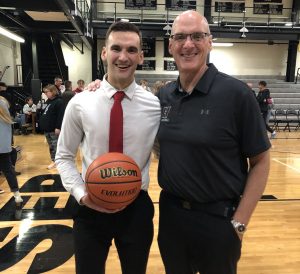 Three generations of high school basketball coaches with the last name of Moorhead have posted a varsity win.
Trent Moorhead made his debut Tuesday night as head coach of the Hauser Jets, and his team cruised to a 73-33 victory over the Brown County Eagles at "The Hangar" in Hope.
He is the son of South Ripley Schools Superintendent and WRBI sportscaster Rob Moorhead, and the grandson of the late Indiana and Ripley County Basketball Hall of Famer Gus Moorhead.