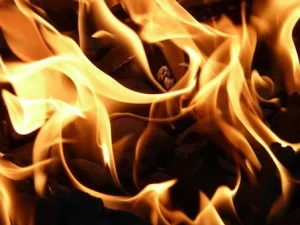 Laurel, IN — Laurel firefighters were dispatched to Dam Road Tuesday morning when a fire broke out on the railroad trestle over the Whitewater River.
It's the third time in the past two months that the trestle caught fire.
Crews battled flames on the trestle twice last month.
No one has been injured in any of the blazes.
Investigators are trying to figure out what touched off each of the fires.