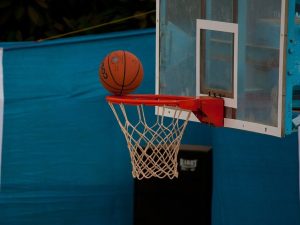 Lawrenceburg- The Lady Chargers traveled on Monday night to square off against the Lawrenceburg Lady Tigers. North dropped the contest 58-54 to fall to 3-4 on the season. Lawrenceburg improves to 3-1 on the campaign.
The story of the night was the hot shooting from the perimeter from the Lady Tigers who connected on 7 three pointers compared to just 2 for the Ladies in Red and Blue. The defensive struggles during the 1st and 4th quarters ultimately put too much pressure on the Lady Chargers offense who eclisped the 50 point mark for the 4th time this season; which was a bright spot for the Chargers moving forward.
North trailed at the break 31-28 and cut the Tiger lead to 1 point after the 3rd quarter. Labazzo led the Lady Tigers with 14 points.
North will open up the home schedule on Wednesday in the Fieldhouse, as the new renovations are in the final stages of completion. ND will host sectional opponent Switzerland County with the JV tip at 6:00 PM.
Scoring Tonight:
K. Haley 15 points
M. Allen 11 points
M. Bohman 10 points
E. Kunz 10 points
K. Barker 5 points
S. Rohls 2 points
C. Kinker 1 point
FT: ND 8/13, LHS 11/14
Submitted by the school's athletic department.