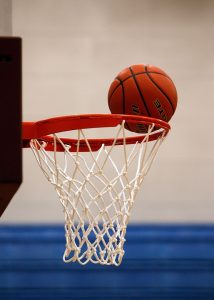 The 7th Grade Batesville Middle School boys Basketball team pick up their 5th win of the season by defeating Franklin County Middle School 38- 27. The Bulldogs fell behind at the beginning of the game trailing 8-7 at the end of the first quarter. That would be the last time the Bulldogs were losing the rest of the game as they went into half winning 16- 12. The Bulldogs kept the pressure up in the second half and played great defense and shot 85% from the free-throw line to help seal the victory.
Leading the Bulldogs in scoring was Levi Hunt with 10 points, Jackson Peetz and Camden Kaiser with 9 points, Eli Denni with 4 points, Liam Wanger, Winston Garrett, and Carson Meyer with 2 points.
The Bulldogs are now 5-2 on the season heading into Thanksgiving break. The Bulldogs will be back in action Monday, November 28th at home against Connersville and at North Decatur on Tuesday, November 29th.
Submitted by the school's athletic department.