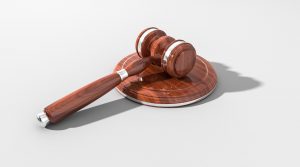 Statewide — A small claims court judge in Indiana believes more than 80 percent of Hoosiers facing eviction who go through the court system do not have legal representation.
However, the Indiana Housing and Community Development Authority and the Indiana Bar Foundation have teamed up to install legal kiosks throughout the state.
The kiosks will be free to use and will allow people to fill out forms and connect with a legal navigator, who can provide guidance through the process.
At least one kiosk will be installed in each county, and they'll be located in public places such as libraries and courthouses.
Crews will install 100 legal kiosks statewide beginning this month, and they could be up and running before the end of the year.
Story by WRBI reporter Bill Remeika.