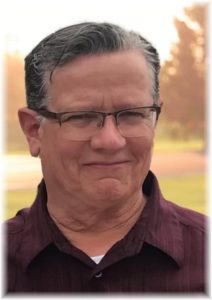 John J. Panzer III, age 60 of the City of Batesville, Indiana died November 11, 2022, at Mercy West Hospital in Cincinnati of natural causes after a brief illness.
John was born to John J. Panzer Jr. and Evelyn L. Callis in Baltimore, Maryland, June 1962.
John, who will be missed dearly, leaves behind his wife of 30 years, Michelle (Haas) Panzer, and his two children, Joseph Panzer and Sophia Panzer. He was preceded in death by his daughter, Hannah Michelle Panzer and his mother, Evelyn L. Callis. John also leaves behind his father John J. Panzer, Jr., as well as his siblings Annette Johnson (Mike), Dawn Leahy (Tim), and Mark Panzer, as well as several aunts, uncles, nieces, nephews, and cousins.
John loved his family deeply and his greatest pride, his children. He shared his passion for motorcycles with both Joseph and Sophia and enjoyed having them along on occasion in the sidecars found on his Ural motorcycles, especially in parades and outings. He loved watching Joseph grow and thrive with Karate/martial arts and encouraged his pursuit of a career in healthcare. He was very nurturing and supportive of Sophia with her academic studies and her sewing skills/hobbies and both determined and excited to see her continue to succeed. He also loved his family's cats as well exploring new places together geocaching over the years. John was a wonderful father, husband, son, and brother. Those who knew him know he was hardworking, generous, and kind and those admirable traits were enhanced by his modest and appreciative disposition – he was truly one of the good ones.
John grew up in Maryland where he graduated from Fallston High School and worked alongside his father building custom homes in the early 1980's. He enjoyed spending time in Gwynn's Island, VA at the Callis family home as a young man too. In 1984, he went on to achieve an AS in Computer Technology and then began his career with SSI, transitioning to work with Hill-Rom/Baxter Int'l Inc. where he was valued for more than 38 years. If you live in Batesville, there is no doubt you knew John from his work managing The Gibson Theater. John's other hobbies included visiting family whenever he had the chance, his motorcycles and group rides, being a member of the gun club and target shooting, volunteering with road and 5K races, studying and debating politics, watching model trains, and he was a pretty good cook too. For the last 10 years, he also made time to volunteer with Amateur Radio Emergency Service, providing a valuable public service.
Celebration of Life Services are scheduled Wednesday, November 30, 2022, at Meyers Funeral Home in Batesville, IN at 5:00 p.m. Following the services, the Panzer family welcomes you to join them at the Gibson Theater in Batesville for a gathering in John's honor.
For those who would like to do something meaningful for John's family in his memory, please consider visiting and contributing via the following link:  https://gofund.me/2c422c4d or bring to services or mail to: Meyers Funeral Home, P.O. Box 202, Batesville, IN 47006.
Please feel free to leave a memory or message of comfort for John's family in the online guestbook at www.meyersfuneralhomes.com.