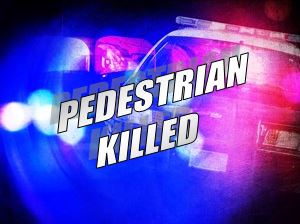 Aurora, IN — A pedestrian is dead after he was struck by a vehicle just before 6 am Thursday on the 6700 block of US 50 in Aurora.
Dearborn County Sheriff Shane McHenry says a 20-year-old man from Dillsboro was driving eastbound in the high-speed lane of US 50 when he struck a 39-year-old man, who was a resident of the nearby Heart House homeless shelter.
Investigators say it's not clear why the victim was in the middle of the road prior to being struck.
Sheriff McHenry says the driver reported the crash and is fully cooperating with the investigation.
The victim's name will be released once his family has been notified.
The Dearborn County Sheriff's Office was assisted at the scene by the Aurora Police Department, the Dearborn County Coroner's Office, the Aurora Fire Department, Aurora EMS, and the Ohio County Coroner's Office.