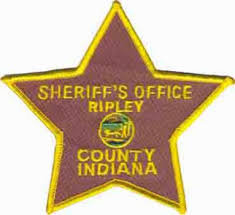 Ripley County, IN — No one was injured when a trailer hauling liquid asphalt rolled on its side just after 4 pm Tuesday at the intersection of US 421 and County Road 700 North near Napoleon.
The Ripley County Sheriff's Office says 48-year-old Karl Haunert of Greensburg was driving a 2019 Kenworth semi and tried to make a right turn from US 421 onto 700 North when the trailer rolled over.
The asphalt had to be transferred to another trailer before the tipped-over trailer was set upright.
US 421 was reduced to one lane during the incident and had to be shut down briefly during the cargo transfer.
Eastbound County Road 700 North was closed for the duration of the incident.
Haunert was not injured.
The semi was owned by Reis Trucking, Inc. of Cleves, Ohio.
Ripley County deputies were assisted at the scene by Ripley County EMS, the Napoleon Fire Department, and Todd's Wrecker Service.