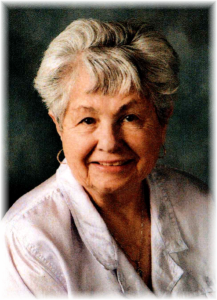 Marcia Phillips, age 92, passed away on October 2, 2022 at Ridgewood Health Center in Lawrenceburg, IN.  She was born June 1, 1930 in Madison, WI, the daughter of Norman and Vera Kingsley.  Marcia graduated from Madison East High School.
She was married to Albert A. Phillips on July 1, 1950.  They owned and operated Thompson Electronics until their retirement.  Together, they traveled extensively until Al's death in 2008.  Marcia was an avid bowler, downhill skier, and a regular card-playing participant at the Janesville Senior Center right up until her move to Indiana in 2018.
Marcia is preceded in death by her husband Al, and grandson, Jesse Barnhart.
She is survived by one brother, Danny (Anna) Schroeder, Madison, WI; three children: Sue (Jay) Barnhart, Dillsboro, IN; Sandra Lapekas, Bangor, PA; and John Phillips, Sioux Falls, S.D; three grandchildren: Josh Lapekas, Pittsburg, PA; Jenny Lapekas, Williamsburg, VA; and Cody (Ashley) Barnhart, Woodhaven, MI; and two great-grandchildren: Rylee Burger, and Logan Barnhart.
There are no services planned at this time.
Please feel free to leave a memory or a message of comfort for Marcia's family in the online guestbook at www.meyersfuneralhomes.com.