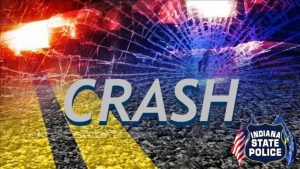 Jefferson County, IN — A moped driver from Madison was taken by helicopter to a Louisville hospital following a crash on Tuesday morning.
Indiana State Police troopers say a 2017 Honda moped driven by 36-year-old Matthew Redd was heading west on County Road 400 North near US 421 around 5:30 am when the vehicle was struck from behind by a westbound 2020 Chevrolet Equinox driven by 39-year-old Delma Richards of Madison.
Redd was seriously injured and was taken by ambulance to Norton Kings Daughters Health in Madison before he was flown to the University of Louisville Hospital for further treatment.
Richards was not injured.
Toxicology results are pending, and the crash remains under investigation.
The Indiana State Police-Versailles Post Crash Reconstruction Team was assisted by the Jefferson County Sheriff's Office and other local first responders.