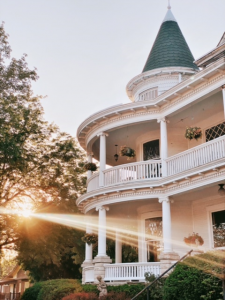 Brookville, IN — A historic home on Brookville's Main Street will receive national attention tonight.
The Vanoven home (pictured) will be featured on the Magnolia Network's "In With The Old" at 8:00 tonight (Wednesday),
Nick and Rachel Vanoven moved to Brookville when they bought the Hubbard-Seal house in 2020.
The couple spent the past two years renovating the historic home and their efforts will be seen in the national spotlight.
Watch parties are planned at several downtown Brookville restaurants.