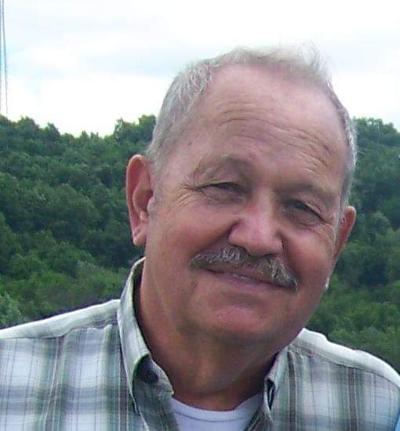 Wayne Edward Monroe, age 82, of Brookville, Indiana died early Monday morning October 3, 2022 at Bethesda North Hospital in Cincinnati, Ohio following a brief illness.
Born June 10, 1940 in Batesville, Indiana, he was the son of the late Joseph Monroe & Lucy (Burch) Monroe Sampson.  On August 5, 1961 he and the former Barbara J. Reuss united in marriage and she survives.
Wayne was retired, having worked for many years as a stone and brick mason, before going to work at the former O'Gara Hess & Eisenhardt Armoring Company, which he retired from in 2006.  He was a member of St. Michael the Archangel Catholic Church in Brookville.  He was instrumental in restoring and keeping the Nativity Scene on the courthouse lawn in Brookville.
In his leisure time he enjoyed the breakfast club at the VFW, gardening, painting as well as spending time with his grandchildren and great-grandchildren.
Besides Barbara, his loving wife of over 61 years, survivors include four daughters, Annette Sizemore of Cincinnati, Ohio, Becky (Chuck) Ketchum of Metamora, Indiana, Cathy Baudendistel of Connersville, Indiana and Denise (Mike) Rains of Brookville, Indiana; twelve grandchildren, Donnie (Christy) Sizemore, Whitney Sizemore, Alayna (Seth Parsley) Sizemore, Josh (Kipp Williams) Ketchum, Jenna Ketchum, Jonathan (Kianna) Baudendistel, Carlee (Nick) Moody, Coren (Curtis) Murphy, Cody Rains, Tyler Rains, Kiya Rains, Cayden Rains; six great-grandchildren, Lily Sizemore, Kyren Sizemore, Brysen Coker, Brody Haffey, Marcus Baudendistel and Kash Murphy; a sister, Sherrie Antonio of Indianapolis, Indiana and a brother, Rick (Sandy) Sampson of Boise, Idaho.
In addition to his parents, he was preceded in death three brothers, Leroy Monroe, Roy Monroe, Melvin Sampson.
Family & friends may visit from 4:00 P.M. until 7:00 P.M. on Thursday, October 6, 2022 at Phillips & Meyers Funeral Home, 1025 Franklin Avenue, Brookville.
Rev. Vincent Lampert will officiate the Catholic Funeral Rite, Friday, October 7, 2022 10:30 A.M., at Phillips & Meyers Funeral Home.  Burial will follow in Maple Grove Cemetery in Brookville.
Memorial contributions may be directed to the Veterans of Foreign Wars or St. Michael Catholic Church.  The staff of Phillips & Meyers Funeral Home are honored to serve the Monroe family, to sign the online guest book or send personal condolences to the family please visit www.phillipsandmeyers.com.