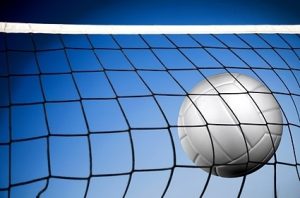 After winning their final conference match against Southwestern Shelby, the North Decatur Varsity Volleyball team earned the title of Mid-Hoosier Conference Champions! The ladies reached this achievement by being undefeated in the conference, including Hauser, Edinburgh, Southwestern Shelby, Waldron, South Decatur, and Morristown. Congrats Chargers!
Tonight's game (Oct. 4th) against Triton Central is Senior night, the last home game of the season and Dig Pink night! Come out, wear pink, and support your Lady Chargers and especially the seniors, Madelyn Bohman, Aubrey Kennelly, Sami Luttel, Tyce Robbins, Caroline Stapp, and Skyla Wade. The JV game will start at 5:30 PM!
Southwestern Shelbyville Game Stats:
Caroline Stapp: 9 kills, 6 aces, 6 digs, 3 block assists
Sami Luttel: 26 assists, 3 kills, 3 aces
Madelyn Bohman: 13 digs, 2 aces, 4 kills
Ella Kunz: 6 kills, 5 block assists
Aubrey Kennelly: 7 digs, 8 received serves
Hannah Gorrell: 4 digs, 2 aces, 7 received serves
Sydney Rohls: 4 kills, 3 block assists
Madi Allen: 7 digs, 2 kills, 2 block assists
The JV North Decatur Volleyball team also beat Southwestern Shelbyville in 2, (25-24, 25-17).
Game Stats:
Claire Kinker: 8 digs, 1 ace, 11 assists
Kendall Hostkoetter: 5 digs, 1 ace
Ally Whitaker: 6 digs, 2 kills
Kelsey Haley: 4 kills, 3 digs, 3 aces
Gabi Adams: 2 kills
Jo Whitaker: 1 kill, 2 digs
Oakley Freely: 2 digs
Submitted by the school's athletic department.