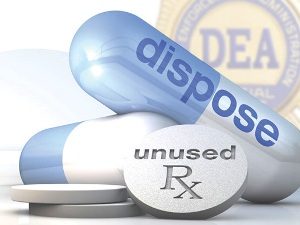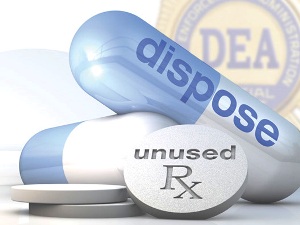 Franklin County, IN — The Franklin County Sheriff's Office has scheduled its final two drive-thru prescription medication take-back events for 2022.
Deputies and Oldenburg police officers will be set up at the Village Store this Friday (October 7) from 5-7 pm to collect any unwanted, unused, or expired medications for safe disposal.
The last drive-thru event of the year will take place next Tuesday (October 11) between 5-7 pm in the parking lot of the Cedar Grove Fire Department.
If you can't make either event, deputies remind you that there are permanent drop-off sites at the Franklin County Sheriff's Office in Brookville, the Batesville Police Department, and Margaret Mary Health's main campus on Mitchell Avenue in Batesville.
Deputies are thanking community partners such as the Oldenburg Police Department, the Cedar Grove Volunteer Fire Department, Margaret Mary Health, Stayin' Alive LCC, and the Village Store in Oldenburg for making these events possible.