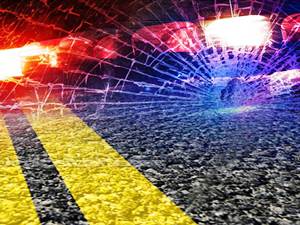 Ripley County, IN — A 20-year-old man was injured in a one-car crash Saturday evening on US 50 near County Road 625 East.
Ripley County Sheriff's deputies say Logan Sugg was driving east on US 50 when a westbound car crossed into his lane and he veered off the road in an attempt to avoid a collision.
After going off the road, Sugg's car struck a rock culvert and slid into a yard before coming to a stop.
Sugg was taken to Margaret Mary Health where he was treated for minor injuries.
The eastbound lane of US 50 was shut down for about 30 minutes.
The Milan Volunteer Fire Department, Ripley County Emergency Medical Service, and Affordable Todd's Wrecker Service also responded to the scene.
Sugg is from Tennessee.