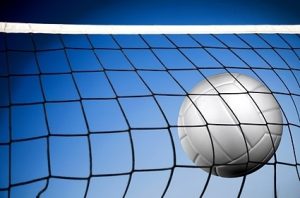 From Angie Ehrman, 7th Grade Coach:
The 7th grade volleyball team advances to the finals of the SEI tourney by defeating South Dearborn 25-14, 25-7. Top servers were Katey Wilhelm with 13 points including 7 aces. Madi Dierckman had 12 points including 5 aces. Leah Meyer chipped in 6 points with 2 aces. Jersey Trenkamp earned 5 service points with 3 aces. Payton Yorn and Ellie Walke each had 1 point. In the front row Molly Gesell had 5 kills. Jersey Trenkamp and Jolene Dirkhising had 2 kills each. Madi Dierkman and Leah Meyer each had 1 kill. Abby Miller, Cora Miller, Isabel Meyer, and Marley Denning all contributed with excellent passing in the back row. The team faces Greendale in the championship on Thursday. Go Dogs!
From Shelly Prickel, 8th Grade Coach:
The BMS 8th Grade Lady Bulldog Volleyball Team will return to the championship game for the second consecutive season knocking off South Dearborn with the scores of 25-5; 25-15. Maddie Haskamp earned 15 points including 6 aces while making all 17 of her serves. Leigh Hertel was perfect on her 12 service attempts scoring 9 points with 2 aces. Ella Weber was 5 for 5 with 4 points including 2 aces. Maddie Haskamp also led the front line attack with 4 kills. Brooke Wilhelm had 3 kills, while Sydney Campbell and Ella King each chipped in with 2 kills. Caitlyn Fox had many assists setting up the offense, while Mimi Smith anchored the defense in the back row throughout the match. Come support these talented players in the championship game vs. East Central on Thursday at South Ripley. Good luck to both teams!
Submitted by the school's athletic department.