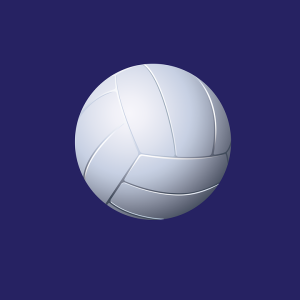 The BMS 7th grade volleyball won the first round of the SEI tourney by defeating South Ripley 25-15, 25-14.
The top servers were Madi Dierckman with 16 points including 6 aces. Katie Wilhelm had 11 points with 5 aces. Jersey Trenkamp had 6 points, and 2 aces. Cora Miller, Isabel Meyer, and Payton Yorn each had 1 service point. The team was strong at the net. Katie Wilhelm had 5 kills. Leah Meyer and Molly Gesell each had 2 kills. Jersey Trenkamp and Madi Deirckman each had a kill. Isabel Meyer, Abby Miller, and Marley Denning continue with strong passing in the back row. The team travels to South Dearborn for round 2.
From Shelly Prickel, 8th Grade Coach:
The 8th Grade BMS Lady Bulldog Volleyball Team earned a round 1 SEI Tourney victory over South Ripley winning 25-14; 25-9. Caitlyn Fox paced the team offensively serving 13 points including 3 aces. Madilyn Meyer was impressive hitting all 9 of her serves to earn 8 points including an ace. Mimi Smith chipped in 4 points, while Eliza Weiler and Alexis Gallagher contributed 3 points apiece. Brooke Wilhelm had 2 points and Ellie Westerfeld earned a service point in the win.
Maddie Haskamp was the top spiker earning 9 kills in 16 swings at the net. Brooke Wilhelm and Ella King each had 5 kills, while Caitlyn Fox earned 3 kills in only 5 attempts. Leigh Hertel and Sydney Campbell each had 1 kill in the front line. Ella Weber set well and Katie Wirth played solid at the net for the Lady Dogs.
The team is now 14-0. Good luck to both teams as they play tonight in the 2nd round of the SEI tourney.
Submitted by the school's athletic department.