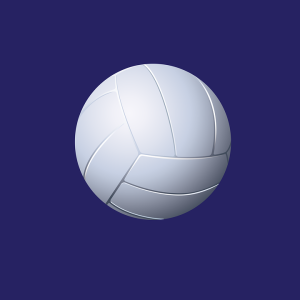 The Lady Chargers volleyball team came out on top on Thursday, Sept. 22 against Morristown. The Chargers kept up their intensity and smart play to win in 3 quick and easy games! Our 1st server, Madelyn Bohman started us off strong by accumulating 3 aces on the night. Madi Allen had a great serving night with no errors on 21 serves and 2 aces. Hannah Gorrell also had 2 aces and no errors and Caroline Stapp contributed 1 ace. Stapp put away 13 kills, Bohman had 11, Allen contributed 7 kills, Ella Kunz added 4 kills, and Skyla Wade and Sami Luttel put away 2 kills each. Kunz had 2 solo blocks and Allen had 1 solo block. For defense, Hannah Gorrell, Sami Luttel, and Madi Allen picked up 8 digs each, Bohman picked up 7 digs, Stapp had 5 and Aubrey Kennelly had 4. Sami Luttel set up 32 assists. Great game Chargers!
The JV team also came away with a Win (25-17, 25-18). Kendall Hostkoetter and Kelsey Haley served well and contributed 4 aces each. Anna Mauer and Alessandra both added 1 ace. Ally Whitaker led the offense with 4 kills, Haley had 3 kills, and Jo Whitaker and Gabi Adams added 1 kill each. Ally Whitaker picked up 3 digs, and Kelsey Haley picked up 2. Setters, Kelsey Haley, and Claire Kinker both set up 6 assists.
Submitted by the school's athletic department.