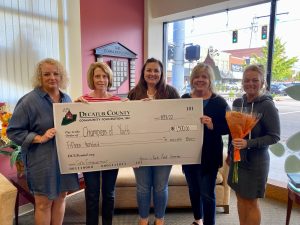 Decatur County, IN — The Decatur County Community Foundation Women and Girls Fund has awarded $3,5000 to three organizations in the county that support women and girls.
The Champions of Youth "Girls Empowerment" project will provide education, hands-on activities, and community role models that help them become more self-aware of the simple steps they can take to improve their lives. Topics will include personal hygiene, team building, career exploration, and community service. This project will serve over 60 girls throughout Decatur County.
The Advocates for Children "Self Esteem for Girls in Foster Care" project will provide about 25 girls in foster care in Decatur County with needed clothing, accessories, and hygiene items to help boost their confidence and fit in with peers while navigating the foster care system.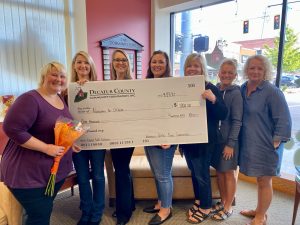 The Girls Inc. "Hygiene Kits" project is designed for students in 4th and 5th grade to learn the basics of puberty. Each student is provided with a hygiene kit. The boys' hygiene kit provides them with shampoo, body wash, bar soap, deodorant, toothpaste/toothbrush, and a comb. The girls' hygiene kit provides all girls with sanitary pads, shampoo, body wash, bar soap, deodorant, toothpaste/toothbrush, and a comb. The girl's kit also comes in a decorative discrete bag that can hold their feminine products. This program serves over 550 students who will receive hygiene kits.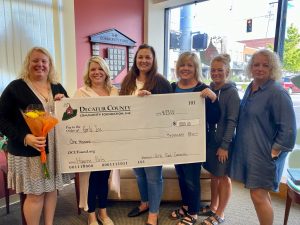 "We are happy to continue to support Women and Girl projects in Decatur County. Thank you to the original committee members for starting the Women and Girls Fund in 2004 and previous committee members for ensuring that women and girls are taken care of in Decatur County," said Women and Girls Fund Committee Chair Emily Steele.
The current committee is made up of seven members: Steele, Rebecca Myers, Angie Wood, Rachel Sullivan, Bridgett Weber, Sam Baldwin, and Michelle Schutte-Cathey and is in the process of planning an event for April 2023.