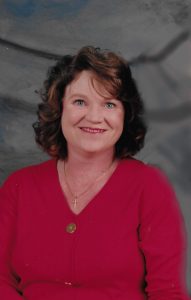 Vici Sue Hodge, 67, of Aurora, Indiana, passed away, Monday September 19, 2022, in Lawrenceburg, Indiana.
She was born December 8, 1954, in Columbus, OH, daughter of the late James Loper and Marjorie (Smith) Byers.
She worked as a Computer Analyst, retiring after over 20 years of service.
Vici loved Jesus. She was active in Special Olympics and loved children. She was known to always have a baby in her arms. Vici truly had a giving heart. She liked raising birds. Vici was also an artist, she enjoyed painting, sculpting, and crafting. Vici enjoyed gardening, she liked to read and even wrote a play. She loved to travel, especially to the beach, where she would collect shells and driftwood and make crafts out of them.
Vici is survived by her seven children, Andrea (Tim) Winnett of Aurora, IN, Alison Hodge of Aurora, IN, Jay Hodge of Aurora, IN, Kim Radabaugh of Aurora, IN, Cary (Dee) Radabaugh of Aurora, IN, Jimmy (Carla) Hodge of Columbus, OH, Steven Long of Columbus, OH; siblings, Beverly (Angelo) Alston of Columbus, OH, Dennis (Chris) Loper of Columbus, OH, Mike Loper of Columbus, OH; grandchildren, Chloe (Kent) , Zac (Kylee), Timber, Cole, Jeremy, Britney, Destiny, Delaney, Tylor, Mason, Serenity, Faith, Jimmy Junior.
She was preceded in death by her parents, James Loper and Marjorie Byers; husband, Teddy Hodge; daughter, Chrystal Hodge.
A Celebration of Life will be held at our Grandmother's home 14486 Cleveland Rd., Pataskala Ohio, 43062 , October 8, 2022, 2pm to 4pm. Come as you are.