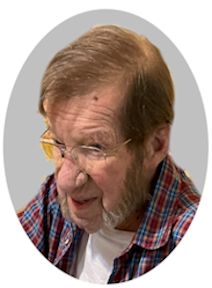 Bernard H. Roelker, age 87 of Morris and formerly of Cincinnati, died Monday, September 12, 2022 at The Waters of Batesville.  Born June 22, 1935 in Cincinnati, he is the son of Ella (Nee: Schwing) and Frank Roekler.  He married Carolyn Schlesing and worked 30 years for The Kroger Company as a produce clerk, retiring in 1990.
Music was a passion of Bernie's and an important part of his life.  He was a singer, song writer and drummer.  People from the Cincinnati area will remember him from the Bill Smith Band where they played and entertained for years.
He is survived by his wife Carolyn; daughter Linda Jean Parsons of Cincinnati; sons Ron (Dani) Roelker of West Chester, Ohio, Dave (Linda) Roelker of Oldenburg; seven grandchildren and ten great grandchildren with another on the way.  In addition to his parents, he is also preceded in death by his sister Ella Rosfeld and brother Frank Roelker.
Bernie's wishes were to be cremated.  There will be no services.  For online condolences go to www.weigelfh.com.