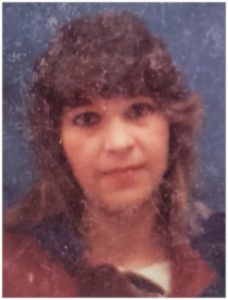 Tina K. Courter of Moores Hill passed away at the age of 57 at her residence in Moores Hill on Saturday, September 10, 2022. Tina was born on Wednesday, September 8, 1965 at Dearborn County Hospital in Lawrenceburg, Indiana, daughter of Donald and Beulah (nee King) Courter. Tina attended Baptist Churches.
Tina will be dearly missed by her mother Beulah Courter of Kentucky; brothers Allen Courter of Addyston, Ohio, David Courter of Florida, and Steven Courter (Angie) of Milan, Indiana; sisters Vickie Henson of Moores Hill, Indiana and Jennifer Courter of Corbin, Kentucky.
Tina was preceded in death by her father Donald R. Courter and brother Donald Courter.
Services will be held at the convenience of the family. Memorials may be given in honor of Tina to the family.
Sibbett-Moore Funeral Home has been entrusted with arrangements, Box 156, Moores Hill, IN 47032, (812)744-3280. Please visit our website at www.sibbettmoore.com to share your condolences and memories of Tina.