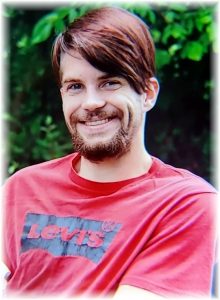 Tyler Steven Hager, 26, was born in Batesville, IN on June 3, 1996 and passed away unexpectedly on Saturday, August 13, 2022 in Pontiac, MI.
Tyler was a walking miracle. He was born with a congenital heart defect and a condition called Situs Inversus Totalis with Dextracardia. He underwent numerous surgeries and had multiple stays at Cincinnati Children's Hospital. Tyler had an amazing smile, an infectious laugh, and lit up any room he entered. He was charismatic, fun-loving, hard-working and determined.
Tyler enjoyed playing cards, board games and video games. He loved watching football, especially when the Saints were playing. His favorite movie was Iron Man. He felt that he was invincible, as strong as Iron Man.
Tyler will be missed by everyone who was blessed enough to know him.
Tyler is survived by his parents; Earl Hager of Versailles and Janet Carlisle of Batesville; his siblings; Pamela (Nevin) Bowden of Connersville, Vicky Carlisle (Adam) of Dayton, OH, Shawn (Haley) Hager of Osgood, Curtis Hager, Sophia Carlisle, both of Batesville; two nieces, Haley & Emma and two nephews; Hunter & Henry, as well as his grandparents: Pam McMullen of Aurora and Mel & Jan Hager of Pontiac, MI. Tyler's parents adopted him at age 5, In addition to Tyler's immediate family, his biological family members include his birth mother, Jana Hager, his sister Isabelle Gregg, and grandparents Steve & Robyn Fuller, as well as many extended family members. Tyler was preceded in death by his uncle, George Hager, his maternal grandfather, Gene Farmer and his great grandparents Maggie & Walter Gilbreath, Sr.
A visitation will be held on Thursday, August 25, 2022 from 1:00 PM to 3:00 PM with funeral services beginning at 3:00 PM all at Meyers Funeral Home in Batesville, Indiana. Burial will follow immediately after at St. John's UCC Cemetery in Batesville.
Memorials may be given to Tyler's Family by bringing to services or mailing to Meyers Funeral Home, P.O. Box 202, Batesville, IN 47006.
Please feel free to leave a memory or a message of comfort for Tyler's family in the online guestbook at www.meyersfuneralhomes.com.