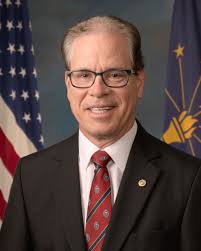 Greensburg, IN — U.S. Senator Mike Braun's staff will be in the area next week.
The Mobile Office will be at Greensburg City Hall on Monday between 2 and 3 pm.
The Senator's staff members will offer assistance to constituents who have issues with federal agencies, listen to concerns about pending or future legislation, and help address other topics you may want to discuss.
Those who wish to attend the Mobile Office in Greensburg Monday afternoon are asked to RSVP to schedule a time.
You may do so by emailing Regional Director John Moton at [email protected].