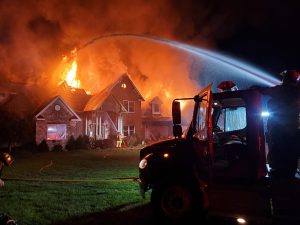 Ripley County, IN — Multiple area departments were called to a large house fire overnight at 1082 West County Road 500 North near Osgood.
Firefighters arriving on the scene found large flames which forced crews to take up defensive firefighting tactics.
There were also concerns about the structural stability of the house.
Water to fight the blaze came from a pond on the property, along with tanker shuttles.
Eight fire departments – Osgood, Napoleon, Versailles, Delaware Township, Milan, Otter Creek (Holton), New Marion, and Aurora – plus Ripley County EMS responded.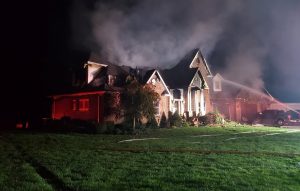 There's no word if anyone was injured or what ignited the fire.
The State Fire Marshal's Office is investigating.