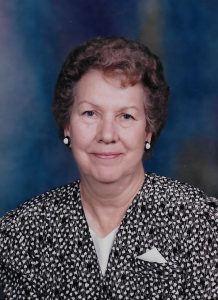 Helen Marie (Brown) Amm, 90, of Aurora, Indiana, passed away Sunday, August 7, 2022.
She was born February 5, 1932, in Dearborn County, IN, daughter of the late Lucas Brown and Nina (Glissman) Brown.
Helen was a member of the Manchester Zion Lutheran Church. She enjoyed crocheting, cooking and baking, Helen was famous for her pies. She loved the outdoors and helped her father on the farm all of her life. Her most favorite thing was making people happy no matter how hard it was on her. Anyone who knew her, she was the sweetest lady you could ever find. She always put others first and she will be sadly missed by all who knew her. Time with her family and friends was her greatest joy.
Helen is survived by her daughter, Teresa "Terri" (Mike) Stone of Aurora, IN; nieces and nephews, Darel Mendel, Jack (Patty) Brown, Suzanne (Doug) Kunkel, Sandra Henderson, Linda Carver, Sharon Stewart, Wayne (Raelyn) Kennett, Bonnie (Chuck) Teaney, Bill Amm, Larry (MaryAnn) Amm, Ronald (Rhonda) Amm and several great nieces and nephews.
She was preceded in death by parents Lucas and Nina; husband of 55 years, Fredrick "Junie" Amm, Jr.; sisters, Agnes Mendel, & Shelvy Peetz, and brother, Orville Brown.
Graveside Services will be held on Thursday, August 18, 2022 at 11:00 am at River View Cemetery, Aurora, Indiana, with Mark Tanner officiating.
Contributions may be made to the Manchester Life Squad, Community United Methodist Church or the Zion Lutheran Church. Please call the funeral home office at (812) 926-1450 and we will notify the family of your donation with a card.
Visit: www.rullmans.com