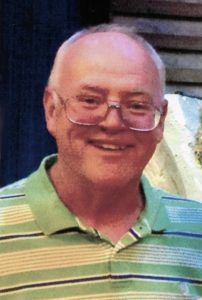 Randy Kirk Bentle, 66, of Lawrenceburg, Indiana, passed away Monday, August 8, 2022, in Cincinnati, Ohio.
He was born April 24, 1956, in Hamilton, OH, son of Janetta (Swango) Bentle and the late Cecil M. "Duke" Bentle.
Randy was a hard worker, and an extreme handyman. No matter what he was doing, be it painting, refinishing floors, or building homes, you knew it was going to be done well and done right. You could also count on it being done with his infectious smile. Randy excelled in all areas of construction, he took great pride in his work, and it was a big part of who he was. He was always willing to help out. Randy was a member of the McDonald's breakfast club and a Quick Cash Pawn Shop regular. He loved spending time with his family, and his wife Debbie and daughter Jaymee were his pride and joy.
Randy is survived by his loving spouse Deborah (Jacobs) Bentle, daughter, Jaymee Nicol Bentle of Lawrenceburg, IN; mother, Janetta Bentle of Bright, Indiana; sister, Lynda Bentle of Mechanicsburg, IN; in-laws, Kevin Jacobs, Joyce (Mike) Walters, Bob (Regina) Jacobs, Nadine Swift; 4 nieces and 4 nephews; and several aunts and uncles.
He was preceded in death by father, Cecil M. "Duke" Bentle.
A graveside service will be held at the Gibson Cemetery, 23258 Stateline Rd, Lawrenceburg, Indiana on Thursday, August 11, 2022 at 12:30 pm.
Memorial visitation is scheduled for Saturday August 20, 2022 at the First Church of Christ, 421 Ridge Avenue, Greendale, IN. 47025 from 11:00-1:00 with a service following at 1:00 pm with Pastor Mark Kessen officiating.
Contributions may be made to the Phi Beta Psi Sorority. If unable to attend services, please call the funeral home office at (812) 926-1450 and we will notify the family of your donation with a card.
Visit: www.rullmans.com