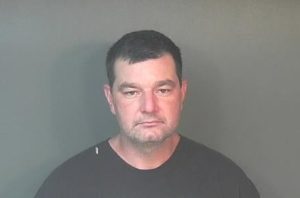 Franklin County, IN — A Brookville man accused of molesting three teenage girls will avoid a jury trial on child molestation charges after pleading guilty.
Jesse Meckley was arrested in Franklin County in September 2020 and charged with three counts of Child Molesting, four counts of Sexual Misconduct with a Minor, Rape, and Sexual Battery.
Meckley bonded out of the Franklin County Security Center in November 2020.
His trial was delayed due to the COVID-19 pandemic, but just before testimony was set to get underway, authorities say Meckley skipped a court date last August.
He remained on the run until his arrest in Richmond this past December.
Meckley pleaded guilty last week to one count of Child Molesting and two counts of Sexual Misconduct with a Minor.
The remaining charges were dropped in exchange for his guilty plea.
Meckley will be sentenced on August 31 in Franklin Circuit Court.