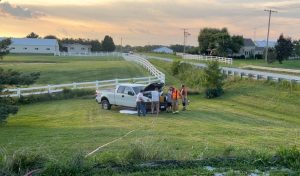 Millhousen, IN — No one was injured when a truck caught fire next to a building on the 3300 block of US 421 in Millhousen Sunday evening.
Napoleon firefighters say the person who reported the fire was able to roll the truck away from the building before crews arrived.
A melted wiring harness produced smoke but the flames were kept to a minimum.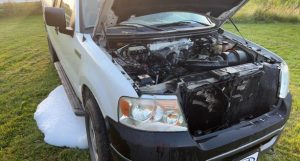 Napoleon provided mutual aid to the Marion Township/Millhousen Fire Department.