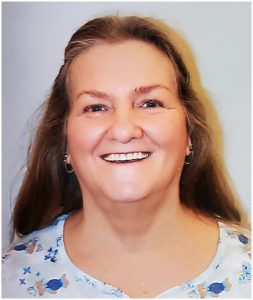 Mary Jane (nee' Mattlin) Love, 78, of Aurora passed away Wednesday, August 3, 2022 at Ripley Crossing with her loving family by her side. Mary Jane was born on Monday, September 13, 1943 in Cincinnati, Ohio; daughter of Roy and Lena (nee' Chandler) Mattlin. Mary Jane married her loving husband, Robert Love Sr., on December 6, 1969 and he preceded her in death February 24, 1998. Mary Jane was a member of the Aurora Church of Christ. She worked with children in head start and was a school bus driver. She enjoyed sewing, crafting, going to yard sales, and collected hummingbirds.
Mary Jane will be missed by her loving family, sons Raymond Love (Patty) of Aurora, Bruce Alcorn (Chrystal) of Iowa, and Robert Love Jr. (Sherry) of Aurora; daughters Elizabeth Bunch (David) of North Carolina and Marilyn Meade (Michael) of Dayton, Ohio; brother Donnie Mattlin (Carol) of Saylor Park, Ohio; sister Patricia Smith (Jack) of Saylor Park, Ohio; twenty-two grandchildren; numerous great-grandchildren; and three great great-grandchildren.
Mary Jane was preceded in death by her parents, Roy and Lena Mattlin, husband Robert Love Sr., daughter Trudy Vogler, brothers George, Jim, and Butch Mattlin; and sister Margie Detmer.
Family and friends may gather in remembering Mary Jane from 11:00am – 1:00pm on Monday, August 8, 2022 at the Laws-Carr-Moore Funeral Home in Milan. A service will immediately follow at 1:00pm with Randy Dodd officiating. Burial will take place in Greendale Cemetery. Memorials may be given in honor of Mary Jane to the American Cancer Society or Phi Beta Psi Sorority.
Laws-Carr-Moore Funeral Home has been entrusted with arrangements, 707 S Main Street, Box 243, Milan, IN 47031, (812) 654-2141. Please visit our website at www.lawscarrmoore.com to share your condolences and memories of Mary Jane.