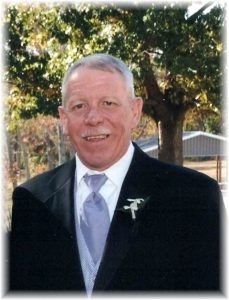 Keith Wesley Brewer, 66, of New Trenton, IN passed away on Saturday, July 30, 2022.
Keith grew up in Batesville, Indiana and entered the United States Army shortly after high school. Upon completing his tour in the Army, he continued his education. Keith has two degrees. He has a Bachelor's Degree from Indiana University he earned after the service and he worked as a Pressman for the Cincinnati Enquirer for most of his career. After retiring from the Enquirer, Keith went back to school at Ivy Tech to earn his Nursing degree. He passed the NCLEX to become a Registered Nurse. Keith worked as a nurse for two years until his health limited his work schedule.
Keith was an avid reader- a trait he shares with his children and grandchildren. He enjoyed hunting, fishing, traveling, and IU Basketball. Keith was known for his quick wit, humor, and stories. He could spin a yarn that would hold you captive. He truly enjoyed watching his grandchildren test their parents, as he had mastered that skill. He was a friend of Bill since November 9, 1995.
Keith will be deeply missed by his children Jennifer (Josh) Wisby of Greenwood, IN, Tony (Marissa) Brewer of Franklin TN; Grandchildren Aurora Wisby, Jonathon Wisby, Lilly Brewer and Amelia Wisby, ex-wife Joan Brewer; Two Brewer nephews, Nick and Nate of Battle Ground, IN; and 13 Beetz nieces and nephews. Keith's many friends, lifelong and new acquaintances will miss his loyalty, willingness to lend a hand and the time spent enjoying each other's company. He is preceded in death by his parents Harlan and Rosa Lee Brewer, brother Paul Brewer and grandson William Brewer.
A Celebration of Life will be held on Tuesday, August 9, 2022 from 10:00 AM to 12:00 PM at Meyers Funeral Home. Private graveside services will be held at St. Louis Cemetery in Batesville at 1:30 PM with military honors conducted by the Batesville VFW Post #3183 and Prell-Bland American Legion Post #271.
If you would like to make a donation in honor of Keith, they may be given to the New Trenton Volunteer Fire Department or to the Franklin County EMT, by bringing to the services or mailing to: Meyers Funeral Home, P.O. Box 202, Batesville, IN 47006.
Please feel free to leave a memory or a message of comfort for Keith's family in the online guestbook at www.meyersfuneralhomes.com.