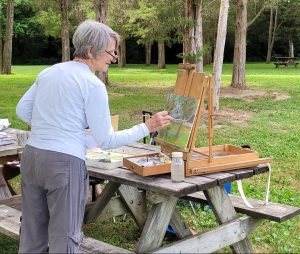 VERSAILLES, IN — The Indiana Arts Commission (IAC) has awarded $3,900 to the Ripley County Tourism Bureau for the 2023 Ripley County Plein Air Paint Out through the Arts Project Support grant program.
During its June 10th Quarterly Business Meeting, the Commission approved funding recommendations for the Arts Project Support and Arts Organization Support grant programs. Over 460 applications were reviewed by 85 Hoosiers from around the state specializing in arts, community development, and finance.
"The projects and organizations that are receiving funding are improving the economic and educational climates of the state of Indiana," said Alberta Barker, Chair of the Indiana Arts Commission. "The commission is delighted to support this investment in Hoosier communities. It is a privilege to uplift the impressive creative work being done around the state."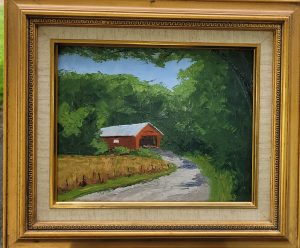 "We are grateful to the Indiana Arts Commission for awarding funding for the Ripley County Plein Air Paint Out," said Ripley County Tourism Bureau Executive Director Terri Trowbridge. "The grant will allow us to host our second Plein air event at the Versailles State Park in June 2023, bringing artists together for a three-day event to network, improve their skills, learn new techniques, and share their artwork with the public.
"We appreciate State Representative Randy Frye and State Senator Chip Perfect for supporting artistic opportunities and understanding its importance in our community," Trowbridge added.
"Art and creativity strengthen the fabric of Indiana's communities.  They promote connection and cohesion, foster the entrepreneurial spirit communities need to thrive, and create the kinds of
communities where people want to live," said Miah Michaelsen, Executive Director of the Indiana Arts Commission. "In each of Indiana's 92 counties, public funding for arts and creativity continually proves to be a high-return investment that improves the quality of life of every Hoosier and drives economic development within our state
Funding for the Indiana Arts Commission and its programs is provided by the Indiana General Assembly and the National Endowment for the Arts, a federal agency.
(Ripley County Tourism Bureau press release)