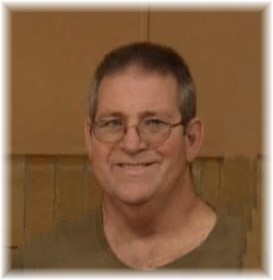 Steven Edward Brinkman, 67, of Oldenburg, passed away July 28, 2022 at his home. He was born on June 9, 1955 to the late Melvin and Rosemary (Herbert) Brinkman in Batesville, Indiana.
Steven worked for many years as an exceptionally talented carpenter. Over the years, he helped many friends build their homes and enjoyed sharing his craft with his family. He was known to have a deep faith in God and could often be found reading his Bible. Steven was a devout member of Batesville United Methodist Church. In the past, Steven was a season ticket holder for the Indianapolis Colts and a huge football fan.
Steven is survived by his siblings, David Brinkman (Beth), Linda Amberger (Tom), Carol McGrath (Steve), Dan Brinkman (Lisa), Dale Brinkman (Carol), Mary Kay Brinkman-Roberts (Joe); nieces and nephews, Chuck Brinkman (Gina), Angie Bedel (Dave), Mark Bessler (Kim), Eric Amberger (Kelsey), Andy Brockman (Jill), Michael Brockman (Kaitlin), Alex Brinkman; long time best friend, Sally Liali; and several great nieces and nephews.
A Celebration of Life will be held Thursday, August 18, 2022 from 4:00 PM to 6:00 PM with a service officiated by Pastor Chris Renick at 6:00 PM all at Meyers Funeral Home in Batesville, Indiana.
Memorials may be given to Batesville EMS by bringing to services or mailing to Meyers Funeral Home, P.O. Box 202, Batesville, IN 47006.
Please feel free to leave a memory or a message of comfort for Steven's family in the online guestbook at www.meyersfuneralhomes.com.