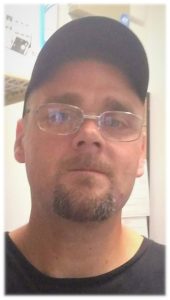 Robert Duane Courtney, 37, of Cincinnati, Ohio passed away at his residence in Ohio on Saturday, July 23, 2022. Robert was born on Tuesday, April 16, 1985 in Batesville, Indiana, son of Donald Courtney and Celeste Earl. Robert worked as a cook for Taco Bell. He enjoyed listening to music, fishing, and working on cars, but his greatest passion in life were his children, who he dearly loved.
Robert will be missed by his sons Anthony Perry of Elkhorn, Kentucky, Dalton Parker of Greensburg, Indiana, and Gabriel Hunt of Louisville, Kentucky; daughters Kyleigh Parker and Charleigh Parker of Greensburg; mother Celeste Earl (John) Salisbury, North Carolina; father Donald Courtney (Amy) of Greensburg, Indiana; bonus mom Kanda Redding of Cincinnati, Ohio; brother Josh Courtney of Greensburg, Indiana; sisters Amanda Brashear of Moores Hill, Indiana and Lella Schmidt of Cincinnati, Ohio; and many nieces, nephews and cousins.
Robert was preceded in death by his brother Douglas Estell, sister Crystal Richards, and his grandparents.
Family and friends may gather in remembering Robert from 10:00 – 11:00 AM on Tuesday, August 2, 2022 at the Laws-Carr-Moore Funeral Home in Milan. A Celebration of Life Service will immediately follow at 11:00 AM with Bill "Rowdy" Green officiating. Memorials may be given in honor of Robert to the Mental Health Awareness.
Laws-Carr-Moore Funeral Home has been entrusted with arrangements, 707 S Main Street, Box 243, Milan, IN 47031 (812)654-2141. Please visit our website at www.lawscarrrmoore.com to share your condolences and memories of Robert.