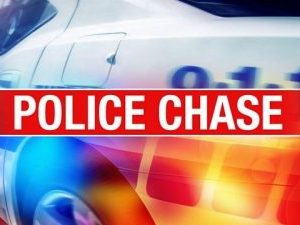 SOUTHEASTERN IN/SOUTHWEST OH — Additional information has been released about the vehicle involved in a high-speed police chase from Greensburg to western Hamilton County Ohio earlier this week.
Greensburg Police Chief Mike McNealy told WRBI that a Maroon Hyundai SUV with a stolen Ohio license plate led police in four counties and two states on the chase along I-74 late Monday night.
The driver led police into Ohio and left the highway at the Rybolt Road exit, and Hamilton County units took up the pursuit from there.
The driver remains at large.
Anyone with information that can lead to an arrest should call Greensburg Police at (812) 663-3131 or (812) 222-TIPS (8477).
Callers may remain anonymous