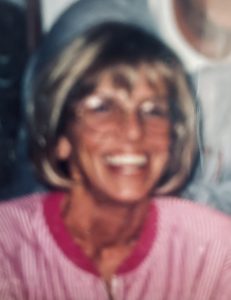 Patty Ann Spoonamore, 68, of Greensburg passed away on July 28, 2022, she was born on September 26, 1953, in Greensburg, the daughter of William "Frank" and Dorothy Chandler Clark. Patty was a 1972 graduate of Greensburg High School. She graduated from Beauty School and later worked for 19 years at Delta Faucet. She married Rick Nelson Spoonamore.
Survivors include: Brothers; Dennis Clark and David Clark (Vickie); Nephew, Bill (Justa) Clark; Niece, Mandi (Michael) Browning; Children by choice, Trish (Jonathan) Kloberdanz and George Yorn. She was preceded in death by: Parents; Husband, Rick Spoonamore; Daughter, Stacy Ann Spoonamore; Nephew, Derek Clark.
A visitation for family and friends will be held on Friday, August 5, 2022 at the Gilliland-Howe Funeral Home from 12:00 pm until the time of the funeral at 1:00 pm. Rev. Todd Smith will be officiating. Burial will follow at the South Park Cemetery. Memorial contributions can be made to the American Cancer Society or to the Leukemia and Lymphoma Society. Online condolences can be made to the family at www.Gilliland-Howe.com.