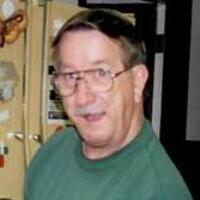 Irven Wayne "Sarg" Robbins, 92, Greensburg, died Thursday, July 28, 2022, at his residence in Greensburg.
Born, October 7, 1929, in Greensburg, Indiana, he was the son of Jobie W. and Bertha M. (Bower) Robbins.
He was retired from the US Army, serving for over 20 years.  After the military he worked for over 20 years at Printpack in Greensburg.
He was married to Kim Gilbert on September 2, 1983, and she survives.
He is also survived by 1 son, Steven Teverbaugh, Shoal, Indiana and his mother-in-law, Carolyn S. Gilbert, Muncie.
He was preceded in death by his parents, father-in-law, Melvin K. Gilbert; two brothers, Loren and Rollin Robbins; four sisters, Zetta Burroughs, Zola Flint, Pauline Teverbaugh, and Versa Cripe.
Visitation will be from 5-7:00 p.m. Monday at the Porter-Oliger-Pearson Funeral Home in Greensburg.
Internment will be held in the Roselawn Memorial Park in Terre Haute, Indiana.
Online condolences can be made to the family at www.popfuneralhome.com