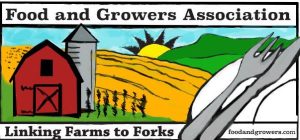 BATESVILLE, IN — Your chance to sample foods produced in the Hoosier State is Wednesday night (July 27) when the Taste of Indiana takes place from 6-8 pm at Liberty Park in Batesville.
Cheese, chicken broth, meats, salsa, and other samples will be available free of charge.
The event will also feature door prizes, giveaways, fresh popcorn, and live music by Bryce Mullins.
In addition, registered dietician Olivia Fledderman will put on cooking demonstrations using fresh, local produce from 6:15 until 6:45 and again from 7:15 until 7:45 pm.
The event is organized by the Food and Growers Association.