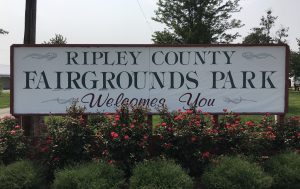 OSGOOD, IN — The Ripley County 4-H Fair continues its weeklong run at the Fairgrounds in Osgood.
One of Tuesday's (tonight) featured events in the National Pedal Pullers and Racers.
Ralph Meyer is one of the organizers and says it's a sanctioned event.
"The kids who win here can go on to the state, and we've had kids go on to the nationals, which are in South Dakota," Meyer said. "So, it's a big deal. We have sponsors to pay for it. It's free."
Meyer says a wide range of ages is eligible to compete.
"We go from ages three up through 12, and they pull, and from there we have high school kids who race, and we have parents who race," he said.
Registration begins at 5 pm and the event starts at 6 at the Free Stage.