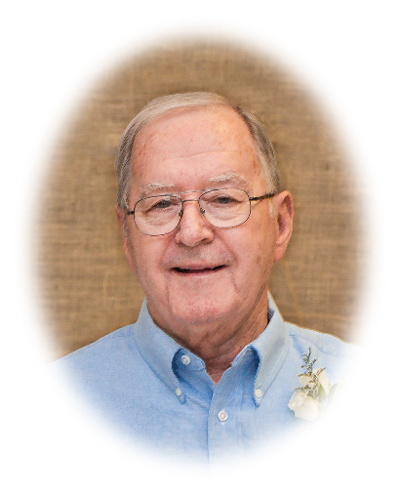 Michael T. Schwab, age 81, of Cedar Grove, Indiana died Monday, July 4, 2022 at St. Andrews Health Campus in Batesville.
Born November 9, 1940 in Cincinnati, Ohio he was the son of the late Michael J. & Rosalia (Terrill) Schwab.  On June 17, 1961 he was united in marriage to the former Rita C. Hoffman, and she survives.
Mike was retired from Ford Motor Company in Sharonville, Ohio where he had worked for over 32 years as an Engineer.  He was a graduate of Roger Bacon High School in Cincinnati with the Class of 1958, and went onto the graduate from the Ohio Mechanics Institute/University of Cincinnati.
He was a member of the former Holy Guardian Angels Parish in Cedar Grove, and a current member of St. Michael the Archangel; he served on the Franklin County 4-H Fair Board of Directors for many years; and was also a past director of the Franklin County Soil & Water Conservation District, as well as the Indiana State Soil & Water Conservation Board.
Besides Rita, his loving wife of over 61 years, survivors include seven children, Michael R. (Connie Nagele) Schwab of Brookville, Christine (David) Ross of Cedar Grove, Indiana, Donna Schwab of Richmond, Kentucky, Stephen Schwab of Connersville, Indiana, Keith (Amy) Schwab of Brookville, Indiana, Gregory (Melissa) Schwab of Cedar Grove, Indiana and Douglas (Rebecca) Schwab of Brookville, Indiana; a brother, Raymond (Char) Schwab of Shandon, Ohio; 22 grandchildren, Kevin Schwab, Melissa Bischoff, Molly Belmonte, Kraig Schwab, Jeremy Ross, Amber Rauch, Denise Scholle, Dana McGlothen, Heather Jarboe, Stephanie Urban, Dylan Schwab, Shelbi Schwab, Sarah Schwab, Colton Schwab, Olivia Schwab, Terrill Schwab, Eric Schwab, Rosalia Schwab, Dakota Schwab, Alexis Schwab, Austin Schwab, Chase Schwab; two step-grandchildren, Dominic LaSalle & Isabella LaSalle; 17 great-grandchildren with another on the way soon.
In addition to his parents, he was preceded in death by a brother Nicholas Schwab.
Family & friends may visit from 4 till 8:00 P.M. on Thursday, July 7, 2022 at Phillips & Meyers Funeral Home, 1025 Franklin Avenue, Brookville.
Rev. Vincent Lampert will officiate the Mass of Christian Burial on Friday, July 8, 2022, 11:00 A.M., at Holy Guardian Angel Oratory, 405 U.S. Highway 52, Cedar Grove, Indiana.  Burial will then follow in Holy Guardian Angels Cemetery in Cedar Grove.
Memorial contributions may be directed to Franklin County 4-H, St. Michael Church, or Guardian Angels Preservation.  The staff of Phillips & Meyers Funeral Home are honored to serve the Schwab family, to sign the online guest book or send personal condolences please visit www.phillipsandmeyers.com .